Airway Clearance System
1.What is an airway clearance system(device)?
Airway clearance devices are items designed to help mobilize mucus from your lungs.
2.How does it work?
The Airway Clearance System uses HFCWO technology to help clear patients' airways. It dislodges mucus from the bronchial walls, and helps move secretions and mucus from smaller to larger airways, where it can be coughed or suctioned out.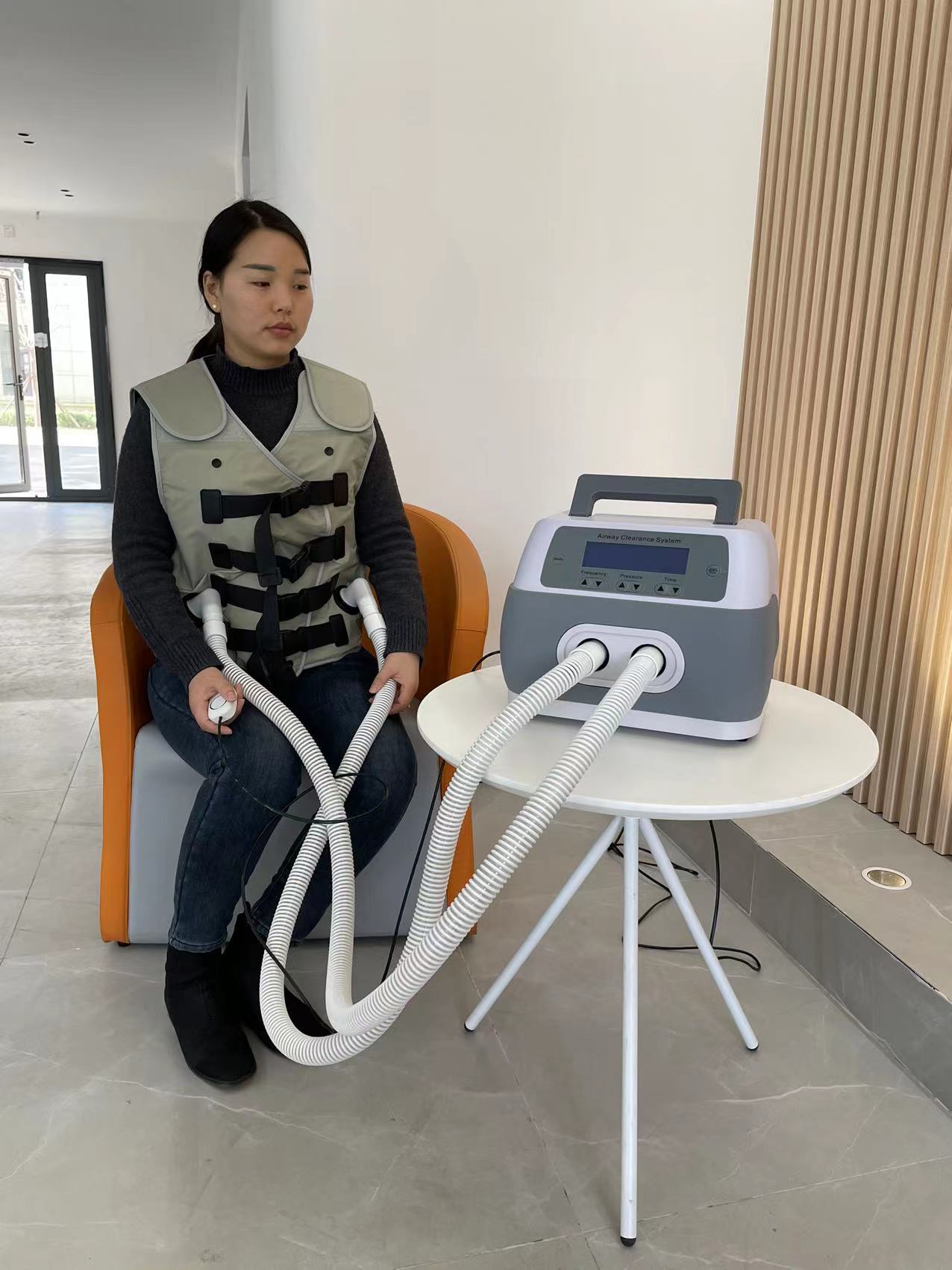 3. How does High frequency chest wall oscillation (HFCWO) work?
High-frequency chest wall oscillation involves an inflatable vest that is attached to a machine. The machine mechanically performs chest physical therapy by vibrating at a high frequency. The vest vibrates the chest to loosen and thin mucus. Every five minutes, the person stops the machine and coughs or huffs.
4.Who can Benefit from The Airway Clearance System?
Patients who have evidence or a suggestion of retained secretions
Patients who have difficulty with secretion clearance, or presence of atelectasis caused by mucus plugging
The device is indicated to promote airway clearance or improve bronchial drainage for the purposes of collecting mucus for diagnostic evaluation. Patient populations that may benefit include cystic fibrosis (CF), bronchiectasis (BE), or other chronic pulmonary and neuromuscular conditions.